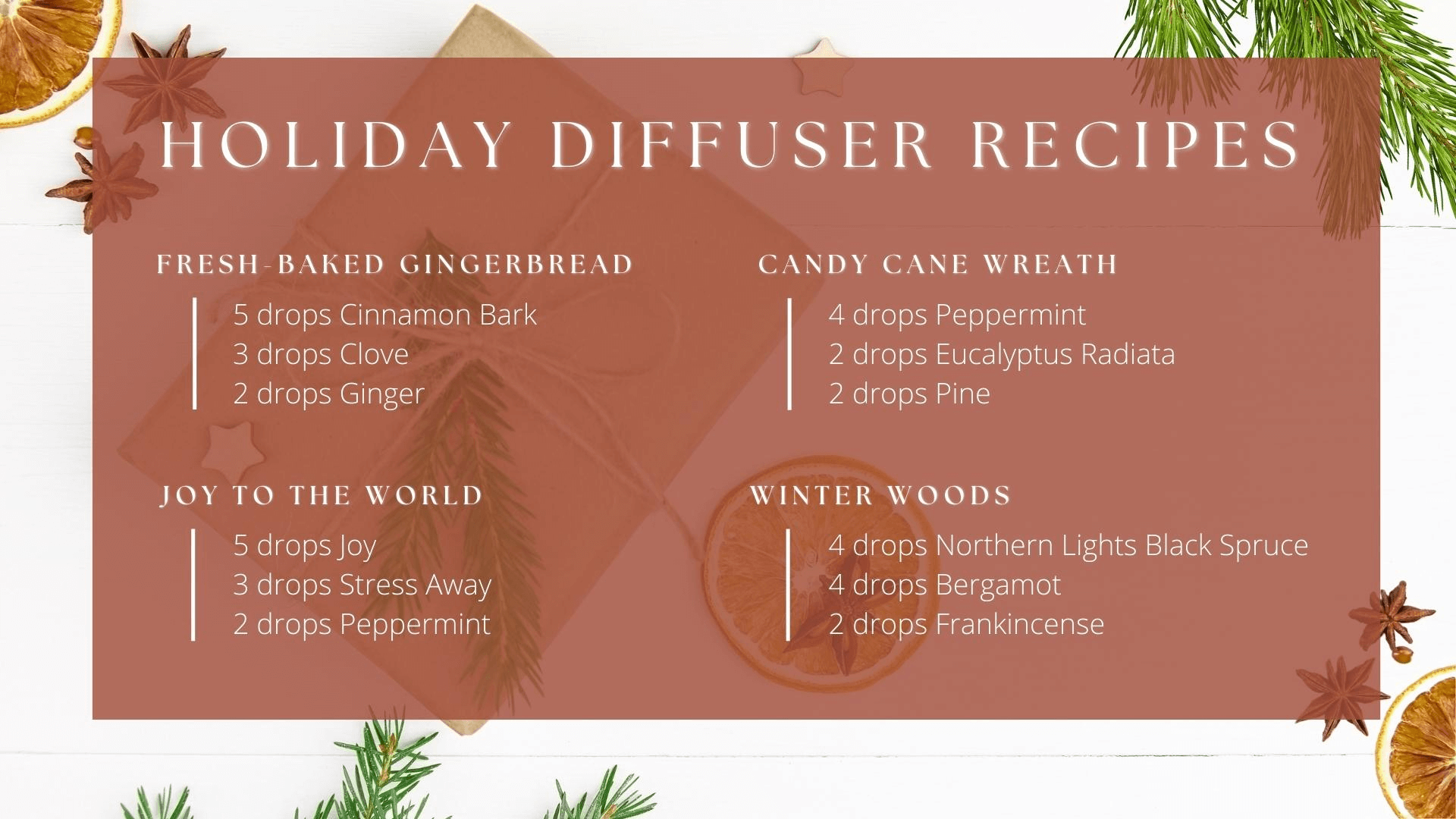 Diffuse it, roll it, spray it - no matter how you use these combinations you're gonna love them!
You can use these same recipes as
a diffuser blend,

a 10 ml roller blend

or a 2oz spray
For the diffuser blends, follow the recipe above or use up to 12 drops in most diffusers (can use up to 20 for the Aria!).
For the roller blend use a 10 ml roller bottle , drip number of drops from diffuser recipe then fill with carrier oil.
To use the sprays, add the ingredients to a 2 oz spray bottle, fill rest of the bottle with distilled water. Invert to mix and spray onto surfaces or skin as desired.
If you want a larger spray bottle, simply double the amounts.