We are throwing it back a bit with some summer nostalgia… 80's and 90's pop culture anyone?!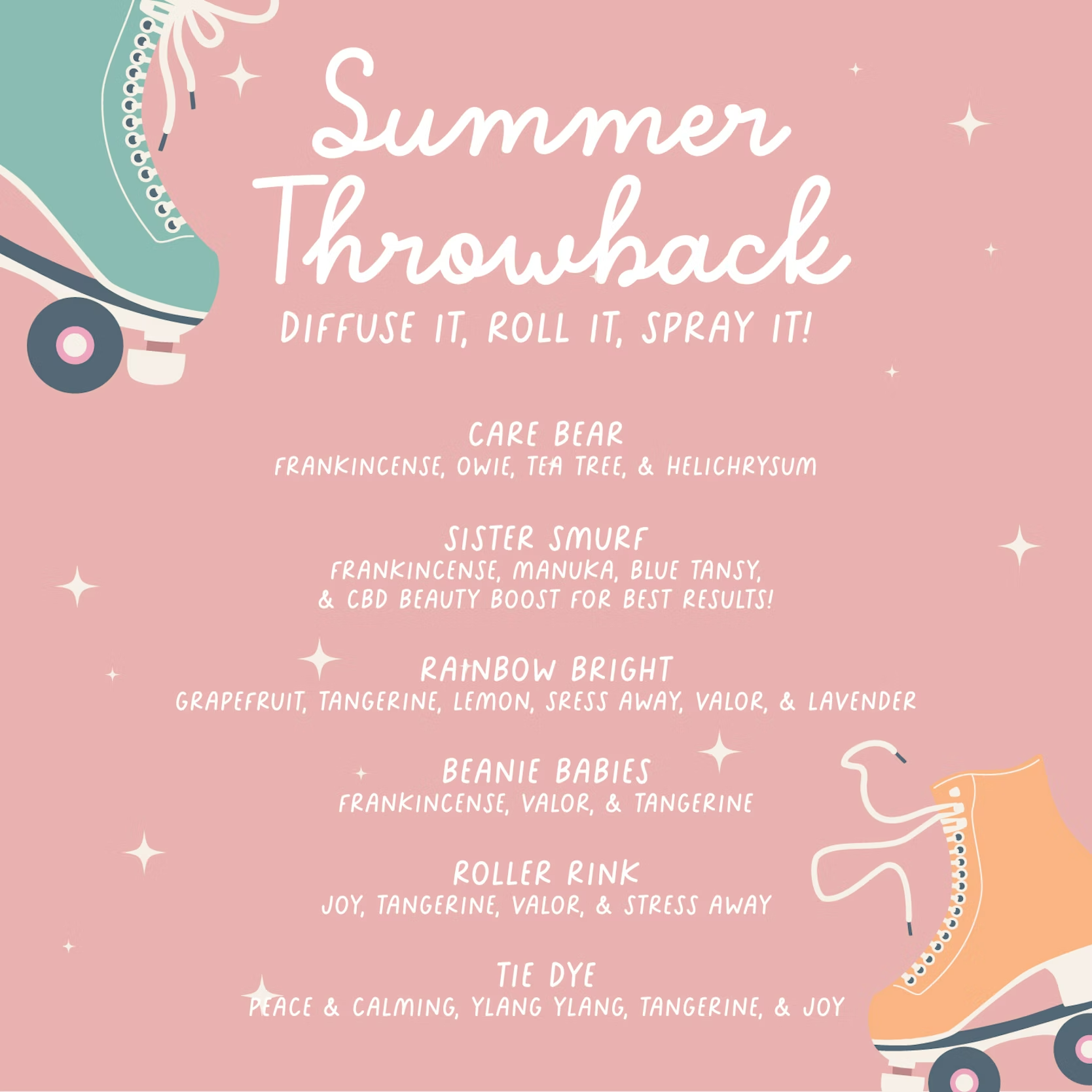 Diffuse it, roll it, spray it - no matter how you use these combinations you're gonna love them!
You can use these same recipes as
a diffuser blend,

a 10mL roller blend

or a 2oz spray
To use the sprays, add the ingredients to a bottle, invert to mix and spray onto surfaces or skin as desired.